The brief descriptions below are designed to familiarize you with our staff.
Richard W. Kramer, D.D.S.

Dr. Kramer is a native of South Florida and graduated from Northwestern University Dental School in 1980. He is a longstanding member of the American Dental Association and Florida Dental Association.

Several of Dr. Kramer's staff have been with him over 20 years. At Dr. Kramer's office, located at 4673 University Drive, you'll find a kind, compassionate and dedicated team of professionals who will work with you to create and maintain a fabulous smile.

His neighborhood Coral Springs office has served people of all ages, many of whom he has treated for decades. Dr. Kramer has had the pleasure of getting to know families, seeing his young patients grow up and have children of their own, and sharing many personal milestones with his patients.

Dr. Kramer and his wife, Sally, have two daughters. He enjoys golf, skiing, and spending time with his family.
Kathy Theophilopoulos-Boillot, D.M.D.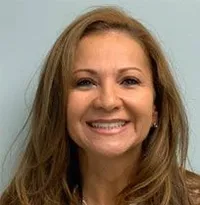 Dr. Boillot attended Emory University in Atlanta and received a Bachelor of Science in Biology. She graduated from the University of Florida Dental School in 2000 and completed a General Practice Residency Program also through the University of Florida.
She has been in practice since 2000 and resides in Plantation with her husband and 2 boys. In her free time, she enjoys running, crossfit, beach time, and playing with her dogs, Fluffy and Roxy.
Receptionists

Denise moved to Florida from New Jersey in 1985. She has been a member of Dr. Kramer's staff since 1987! Her caring personality and organizational skills help to maintain a cohesive office environment.
Denise and her husband, John, have two sons. When not at the office, Denise enjoys attending her son's sporting events, reading and spending time with her family.
Assistants

Beth is a native of North Carolina and moved with her family to Florida in 1976. She has been with Dr. Kramer since 1993. She and her husband, Eric, have two sons. Beth enjoys reading, baking and spending time with family and friends.

Bill has been with Dr. Kramer since 1989! He is married and has a son and a daughter. Bill is retired from the Army Reserve. He served our country for over 20 years and was active in both Gulf wars in Operation Desert Storm and Operation Iraqi Freedom.
Smita was born in London and moved with her family to the United States in 1976. She has been with Dr. Kramer since 1989! Smita and her husband, Atul, have two sons. She enjoys spending time with her family and traveling back to London to visit friends and family.
Hygienists

Sandra is from Massachusetts. She has a degree in Dental Hygiene as well as an MBA in International Business. Sandra has 2 grown children and resides in Plantation with her husband Mike and fur baby Giligan. She enjoys staying fit, nutrition and cooking and is known to her family and friends as a semi-pro home organizer.
Lauren was born and raised in New York. She moved to South Florida in 2003 and began her teaching career as a clinical adjunct faculty member teaching at Nova Southeastern University College of Dental Medicine. Lauren and her husband Vinny have 4 children between them. She enjoys time with her family, cooking, exercising, and watching Cozi TV and Me TV.

Myra, a native New Yorker, and her husband Bob moved to South Florida in 2015 Together they have 5 grown children. Myra joined Dr. Kramer's staff in 2016.
She enjoys crossword puzzles, traveling, and high fiving.

Nikki is from Indiana and lived in Georgia for 16 years where she became a licensed dental hygienist and raised her two sons. In 2014 Nikki and her family relocated to South Florida when her husband Troy retired from the Air National Guard and obtained a position at the University of Miami. Nikki enjoys exercising, listening to motivational podcasts, being outdoors and spending time with her husband and 2 boys along with their adopted greyhound Panda.